About
The Levee will be comprised of four distinct developments along Upper Falls Road in Biddeford, Maine, making up the entirety of a peninsula's edge and boasting scenic riverfront views. Steps away from downtown and with direct access to the RiverWalk and Pearl Street Park, The Levee will create a vibrant hub within Biddeford's historic mill district and will continue to strengthen Biddeford's emergence as a cultural and culinary destination.
A Historic Location and Thoughtful Acquisition.
Reveler made a thoughtful acquisition of the four development properties which make up the entirety of the Upper Falls Road peninsula. The peninsula is ideally situated, with dramatic river views and direct access to all the attractions of the historic mill district via the Riverwalk and Pearl Street Park.
The inaugural property of The Levee, Lofts on the Levee, opened for occupancy in March of 2023. The community features 97 modern apartment homes located in a historic mill renovation.
Originally known as the Saco-Lowell Mill, the building served as the location of the Saco and Lowell machine shop for the area's thriving textile industry and various textile mills. Previously underutilized, Lofts on the Levee reflects the building's evolution while preserving the building's historic features ⁠— including its architecturally unique façade that has stood as a landmark for decades.
2020
Reveler Purchases Upper Falls Road
2021
Reveler Begins Development
2022
Reveler Completes Phase I, Lofts on the Levee
2023
Reveler Fully Leases Lofts on the Levee
2023+
Reveler Launches Phase II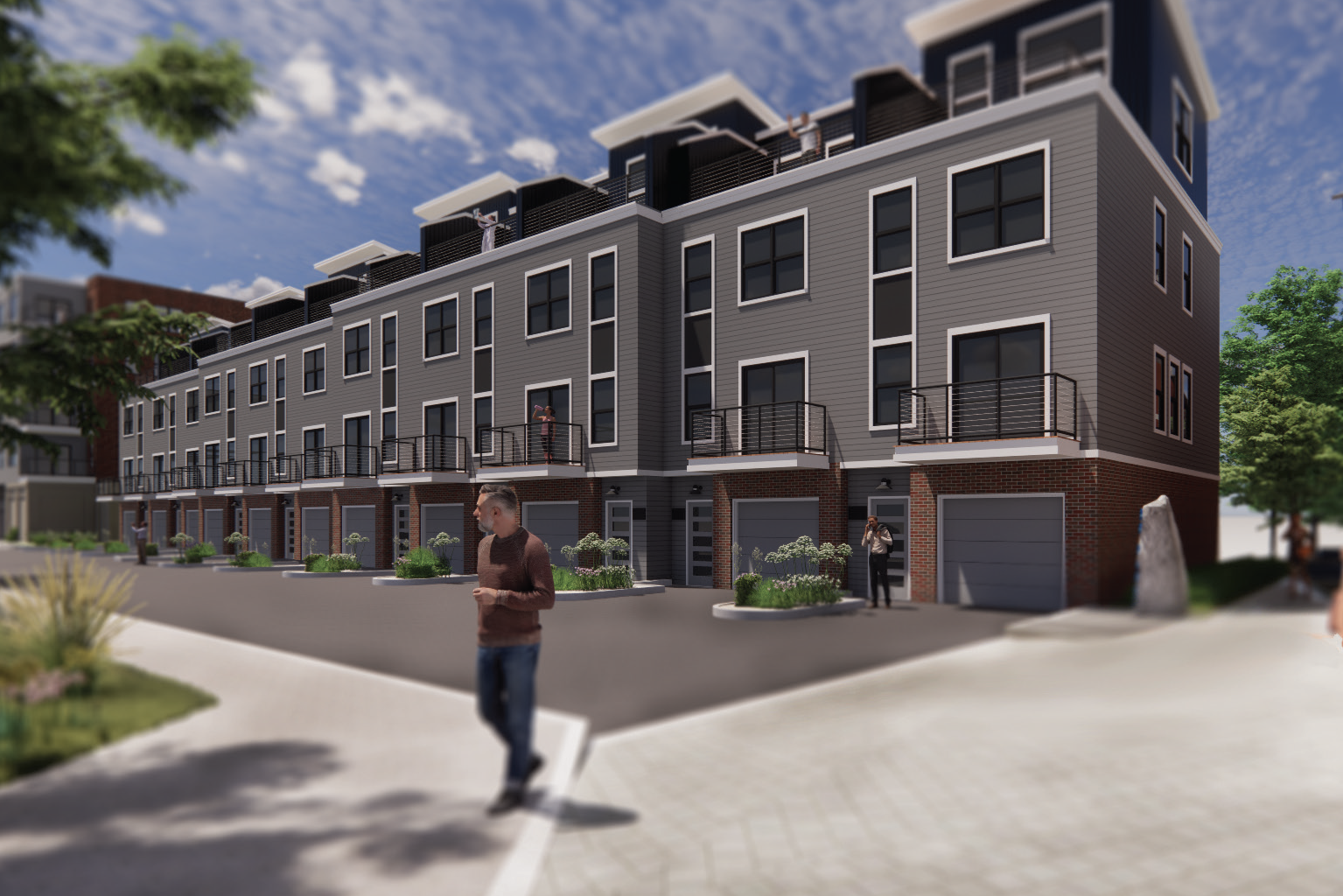 For-Sale Properties & New Mixed-Use Spaces.
The next phase of The Levee includes the future developments along Upper Falls Way, including Landing on the Levee which features a variety of for-sale townhomes and flats, a proposed 80-unit residential community, and a redevelopment of existing warehouse space to become premier riverside dining.
Build with us in Biddeford